Enjoy
Executive serviced apartments
Made by Alan










The following are useful links to other sites for further information concerning nearby facilities and places
of interest, to increase your enjoyment and enhance your stay,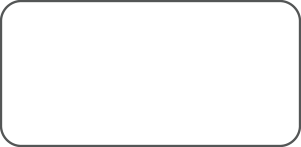 Cinema
Reel Cinema Crewe is located on the Phoenix
Leisure Park on the edge of Crewe's town centre
just off Dunwoody Way. A modern 5 screen cinema
offering the latest films with state of the art
presentation, including Dolby surround sound and
Dolby 3D, with comfortable stadium seating. For
further details, screenings, and on-line booking
please visit Reel Cinemas Crewe
Theatre
Crewe's Lyceum theatre is only a three minute walk
away from Earle House on Heath Street. It is
Edwardian, built in 1911 and steeped in history.
During 1994 this Grade II listed building was
substantially refurbished and today provides a
wonderful venue for that extra special evening. For
further details and a program of upcoming events
please visit The Lyceum

Shopping
Crewe is within 30mins travel of the NorthWest's premier shopping extravaganzas:
The spectacular Trafford Centre in Manchester is 35miles from Earle House
Liverpool's rival shopping experience, Liverpool ONE, with 140 stores, is a short, direct train journey
Cheshire's upmarket Cheshire Oaks, the UKs biggest designer outlet centre is 24miles away in the South Wirral
All are easily reachable by car, bus, and direct rail links from Crewe rail station
If you encounter problems with this site or wish to be included in our links page, please contact our IT team at
web@harrisinternational.co.uk
Sport, Science, History...
Earle House marketing...